Thousand Trails Zone Pass Review
By Guest Contributor Laura Weaver
This review is the opinion of guest contributor Laura Weaver. Laura and her husband Mike live full-time in their travel trailer and have been traveling since December 2017.
Thousand Trails. It's a campground membership option that can provoke a lot of emotion. In my research I didn't seem to find many people who had a middle ground feeling about them-either there was a deep love and devotion for them or a seething hatred. It's a membership that can be a little confusing because there are so many options and statuses (Zone Pass, Alliance, VIP, Platinum, Platinum Plus, Elite to name a few) with a variety of upfront investments from about $500 - $15,000.
So for my purposes, I will review the Thousand Trails Zone Pass as that is what we currently use. We have had a Thousand Trails Zone Pass membership for about 2 months, and I am by far not an expert. However, I've become very familiar with the system and we've spent 34 nights in the parks. We invested $651 for the Southwest region of Thousand Trails parks. This also includes their Encore Parks for that region, which gives us over 20 parks that we can stay at for free and with no additional nightly charge. So the more we choose to stay at one of these parks, the lower our average nightly rate is from our initial investment. For instance, when dividing our $651 investment among the 34 nights we've stayed in the parks so far, our nightly average for those nights comes to about $19 a night. Each time we stay in a park it continues to decrease, which equates to HUGE savings for us. We have a two week stay in San Francisco coming up at a qualified Thousand Trails park, and after this our investment will have decreased to roughly $13 a night for our previous stays! In January, without Thousand Trails, our average nightly stay came out to $37, so this zone pass has contributed to large savings for our lifestyle.
So what's the catch? With our membership we can stay up to 14 nights in the system and then have to leave for 7. So this means we can't solely stay at Thousand Trails parks all month. We still incur new costs in campgrounds outside of the Thousand Trails park membership, but we honestly don't mind so far because it gives us the option to explore places that aren't in the Thousand Trails system. And the savings during our stays at TT parks allows us to splurge on more luxurious parks from time to time.
Things to Consider Before Signing Up
Do you need full hook ups? Thousand Trails parks have full hook ups.
Are you content with nearby neighbors? Thousand Trails campground spots are generally in close proximity to others.
Do you like amenities and activities at a campground? Pools, hot tubs, clubhouses, mini golf-just a few of the amenities some TT parks offer.
What region of the United States are you interested in seeing? More TT parks are located on the coasts and boarders of the U.S. with few in the interior states. Take a look at the map and make sure where you are going has enough parks for you.
How long do you prefer to stay at one spot? With a Zone Pass you will have to relocate every 14 days.
How long will you be camping? If camping longer than a year, a Zone Pass may not be the right fit, and you may want to look for the larger investment passes.
Who Thousand Trails Is For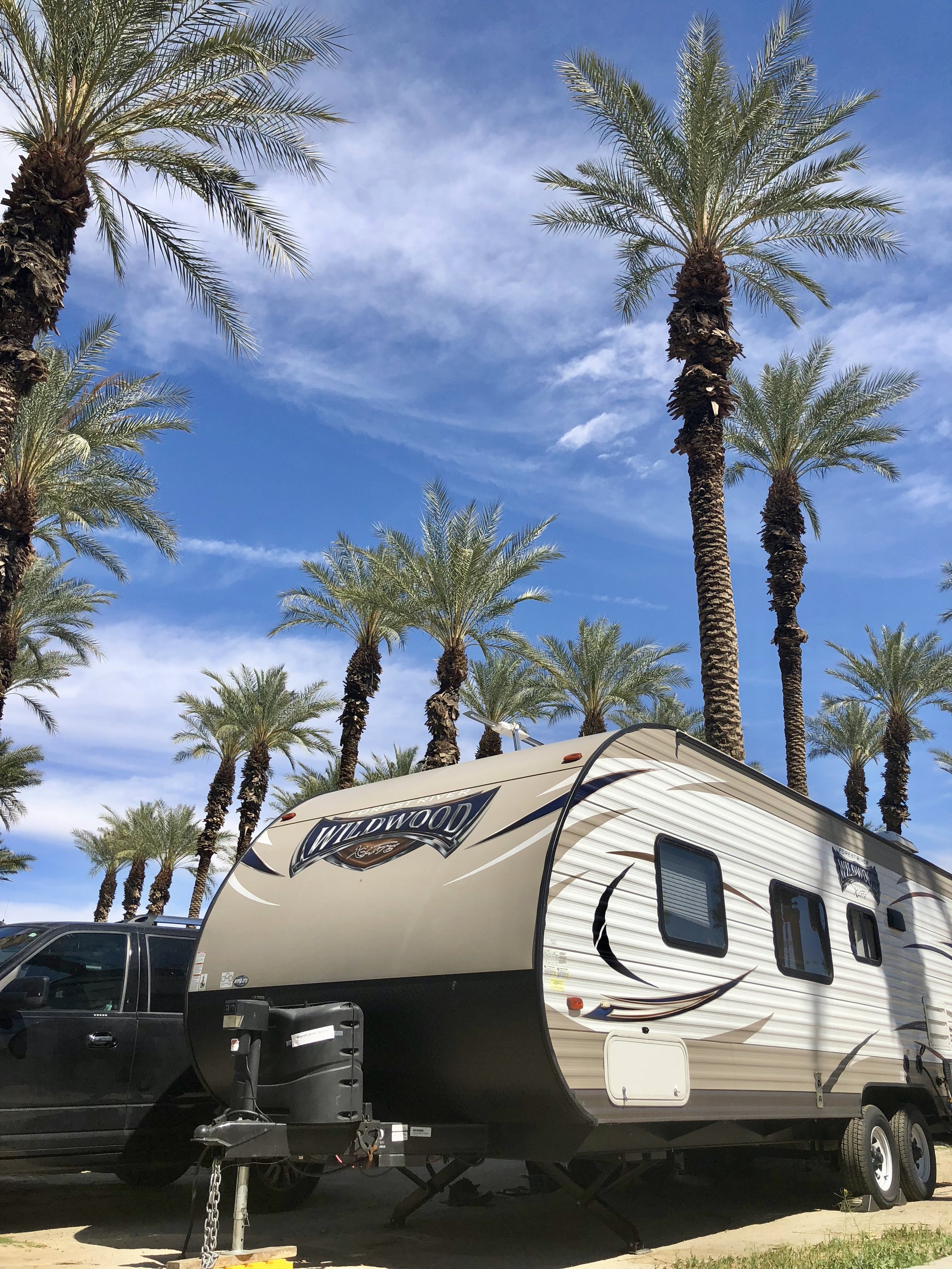 Thousand Trails parks can be a great fit for those looking to save on parks with amenities and hook-ups
Those who prefer campground camping with full hook-ups and amenities, and who don't mind staying a little bit outside of the city, may enjoy what Thousand Trails has to offer. There's also the added benefit of paying upfront and knowing you have options where you don't have to spend money on a nightly rate. We have found each park to be very different with little consistency in quality. So far the campgrounds have felt very safe, but there have been a few times we've been a little closer to our neighbor than we would have preferred. Some have the most diverse weekly events and activities-ranging from shuttled outings in the city to basket weaving and workout classes or Bible studies and afternoon tea. Members can teach classes, and I've even taught a few Yoga classes at the campgrounds. Members could even earn a few dollars on the road if you have a skill to share and people who are willing to show up and pay to learn or participate.
Who Thousand Trails Is NOT For
Thousand Trails is probably not a good fit if you prefer the wide open spaces of the great outdoors, being miles away from civilization, and think campground amenities are for yuppies. If you're more of the mindset that amenities are for hotels, and there is no place for them in the campground, then TT is definitely not for you. And if you think, hook-ups? I have tanks for a reason! Then Thousand Trails probably isn't for you. And if you are desiring to stay in a region that is not heavily populated with TT parks, you will want to look at alternate campground memberships.
I'm Interested. Now what?
If you're curious about buying a Thousand Trails membership you could always visit a park prior to purchasing; however, keep in mind they are all very different. Set realistic expectations. It is, after all, a campground, not a luxury resort. If you're interested in learning more I would recommend calling the sales reps I spoke with, Brandy and Jim Reneau (contact information below), and NOT calling the 1-800 number online or signing up via the website. Brandy and Jim have special discounts that online may not show. They are not pushy about signing up, will not harass you, and personally camp in the Thousand Trails campgrounds, so they have experience and know the system. They are also so nice and fun to work with. If you call them, tell them Laura Weaver or Dwell And Wander recommended them so that they will be familiar with the membership we have and can help you from there.
Brandy and Jim Reneau
brandy_reneau@equitylifestyle.com
(770) 622-4188
What about you? If you RV or camp have you used Thousand Trails? Another membership option? What has been your experience so far with memberships? We'd love to hear from you in the comments.